Workers' Compensation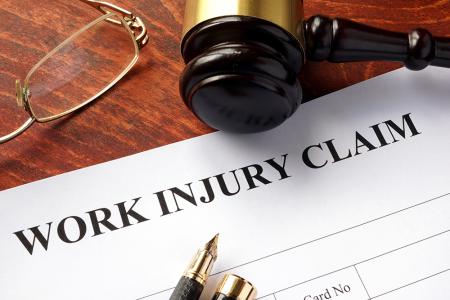 Workers' Compensation Attorneys (Abogados) Rockford, IL
Have you been injured at work in northern Illinois?
A workplace injury can occur in any occupation and any work environment, from construction sites to retail stores to office buildings. Workplace injuries can range anywhere from sprains, strains, and repetitive motion injuries to broken bones, burns, toxic chemical exposure, electrocutions, industrial explosions and injuries resulting from motor vehicle accidents occurring while driving as part of one's duties. Generally, if you are injured on the job, you are entitled to workers' compensation benefits under Illinois law, consisting of compensation for your loss of earnings and medical expenses, as well as payments for future disability or loss of earning capacity.
Workers' Compensation Lawyer in Rockford, IL
To ensure that you are compensated fairly and receive all of the compensation to which you are entitled, you should contact a Rockford workers' compensation lawyer at Vella & Lund, PC. Many times, workers are denied benefits or compensation is minimized due to the strategies of employers, insurance adjustors, and insurance companies who have lawyers of their own looking out for them. Ensuring that your rights are protected is an important benefit that a skilled and aggressive attorney can supply.
Rockford Workers' Compensation Lawyer
Handling your workers' compensation case on your own can be difficult and frustrating. It is especially advantageous to seek the proficient legal services of a Rockford attorney at our firm if your claim has been denied, if your employer asserts that you were not injured while on the job, you are having trouble getting medical treatment, are promised benefits which never occur, or any other complication which arises in your claim. In cases where a third party's negligence contributed to your injuries, such as those involving defective equipment, faulty tools, flagrant lack of safety standards, or other negligence, you may be entitled to file a third-party personal injury claim as well. Our firm can investigate and initiate legal action against all those who may be held liable for your injuries.
Our lawyers are committed to helping you receive the compensation to which you are entitled.
Contact a Rockford workers' compensation attorney at the firm if you have been injured while on the job today.