Expungements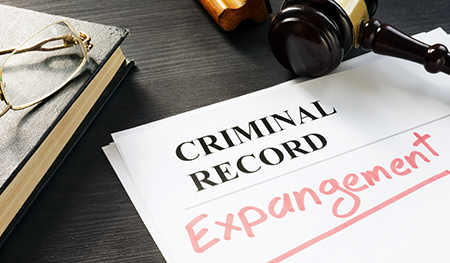 Expungement Lawyers in Rockford, IL
Here at Vella and Lund, we believe you should know your rights! If you've been convicted of a crime, arrested, or even investigated; you may be eligible to use the "expungement" law. Start yourself on a new life when done by a highly-qualified attorney at Vella and Lund. Did you know that the expunged record of your arrest, investigation, or court record will not appear when your background is checked for a job application or when you enroll in school? Expungement simply means to have the records of the "incident" cleared so that the general public can't see or discover it. Give us a call today and find out if any of our team of expert attorneys in Rockford, IL can help get your record expunged.
Expungement Attorneys in Rockford, IL
Can hiring an attorney in Rockford, IL really get my record expunged? Different states have different Expungement Laws and certain limits. We'll research your case, followed by filing all the necessary motions with the court, and even represent you in court if deemed necessary. That's why reaching out to Vella and Lund and hiring an attorney in Rockford, IL is the best way of going about getting your record Expunged.
Rockford Expungement Attorneys
When it comes to figuring out if your case meets the states eligibility requirements, our team at Vella and Lund are here to fight for your rights.
Typically the requirements are:
Minimal length of time since the incident happened
Criminal proceedings weren't filed, or they were dismissed
You were acquitted at trial
If you meet all of the requirements, give Vella and Lund a call today and speak to one of our highly qualified attorneys in Rockford, IL and see how we can help you.
Contact our Rockford Expungements Lawyers at the firm for legal solutions today