Personal Injury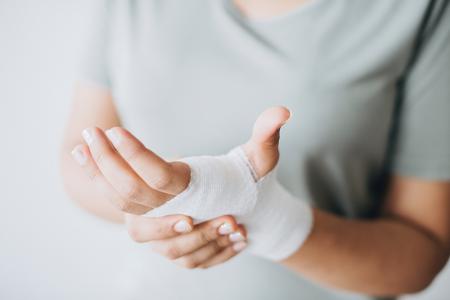 Personal Injury/Accident Attorneys (Abogados) in Rockford, IL
Have you been injured due to another's negligence in northern Illinois?
Almost nothing can throw your life into an expected turmoil than being injured in a preventable accident or event by another party. You may have been injured in a traffic/automobile accident at the hands of a drunk driver, a driver distracted by texting or cell phone usage, a driver who was inattentive, speeding, or otherwise violating traffic laws. You may have been injured in a slip and fall due to dangerous conditions on the part of a neglectful property owner, through using a dangerous or defective consumer product, by a dog whose owner was irresponsible, or in any other numerous scenarios based on someone else's carelessness or neglect. Call our team of experts at Vella & Lund to speak with one of our Personal Injury Attorneys in Rockford, IL and see how we can help!
Personal Injury Attorney Rockford, IL
In such cases, you may have grounds for a personal injury case, where you are entitled to financial compensation for the damages you have suffered. Getting the legal help you need to understand your case and your legal options are crucial. We recommend that you contact Vella & Lund to discuss your situation with a Rockford personal injury attorney. We can review the circumstances of your accident or injuries to determine liability issues and help you move forward with an injury claim or lawsuit against the responsible party. We can gather all of the important evidence and documentation for your case and negotiate with the pertinent insurance company for a fair settlement, based on the nature and extent of your injuries. Where a viable settlement cannot be reached, we can fully prepare your case for civil litigation, seeking justice through the courts.
Rockford Personal Injury Lawyer
We understand the importance of an injury claim or lawsuit to those who have been seriously harmed by another party. Your life and possibly your future health, employability, and financial security may be at risk. Your Rockford Personal Injury Lawyer at the firm will use every legal measure to help you recover the compensation you need to meet the demands of medical needs both now and in the future, your loss of income, loss of earning capacity, property damage, or other financial losses as well as reparations for your pain, suffering, loss of enjoyment of life, or other non-economic damages.
Car, Truck and motorcycle accident injury lawyers committed to helping you receive the appropriate compensation.
Contact Rockford personal injury lawyers at the firm for a consultation about your injury case today.