Bankruptcy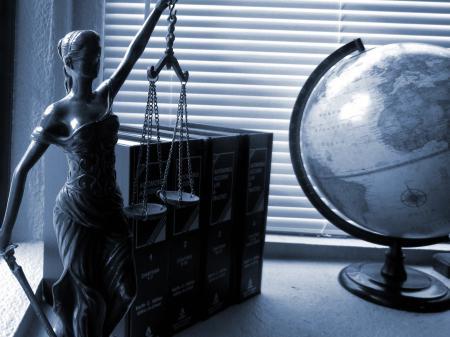 Bankruptcy Attorneys (Abogados) in Rockford, IL
Representing Clients in their Bankruptcy Cases throughout Northern Illinois and Southern Wisconsin
Recent tough economic times have resulted in many Americans facing severe financial distress. The inability to pay your financial obligations, otherwise known as insolvency, can come about from losing your job, having your hours or wages reduced, through a debilitating illness or injury which has resulted in a loss of income and / or significant medical expenses, through a costly divorce, loss of investments, business failure, or merely through financial mistakes and mismanagement. Whatever the circumstances, overwhelming debt is an unpleasant, stressful, and often confusing situation. You may be subjected to creditor and collection agency harassment, lawsuits, wage garnishment, repossession actions, or foreclosure proceedings. You may not know where to turn or what to do for relief but our team of Rockford Bankruptcy Attorneys can help!
Rockford Bankruptcy Attorneys
Fortunately, the federal government has provided bankruptcy protection with the U.S. Bankruptcy Code which provides uniform laws for those in serious financial straits. If this describes your situation in northern Illinois, you need to understand bankruptcy information so that you can make an informed decision about to effectively handle your financial crisis. At Vella & Lund, PC, you can talk to a Rockford Bankruptcy Attorney who is well-versed in bankruptcy law and procedure and who can evaluate your situation in terms of what to do, based on your financial needs, goals, and debt picture. Our firm is dedicated to providing the highest quality of legal counsel to clients throughout northern Illinois in various practice areas, including bankruptcy law. We can ensure that you understand what is involved in a personal bankruptcy, such as a Chapter 7 or Chapter 13 bankruptcy, and ensure that your case is properly prepared and handled through the courts.
Bankruptcy Lawyers Rockford IL
By filing a bankruptcy petition, an automatic stay is imposed by the courts against your creditors, which can help you avoid or stop wage garnishments, creditor harassment, lawsuits, and put a temporary stop to repossessions and foreclosures. Bankruptcy no longer has the social stigma it once may have held; thousands of honest debtors get a fresh start every year through bankruptcy petitions. Understanding the benefits and consequences of bankruptcy is key. Bankruptcy laws have changed in the past decade and having an experienced Rockford bankruptcy attorney handling your case can spell the difference between financial disaster and regaining control of your future.
Contact a Rockford bankruptcy lawyer at the firm for legal solutions to debt relief today.