Criminal Defense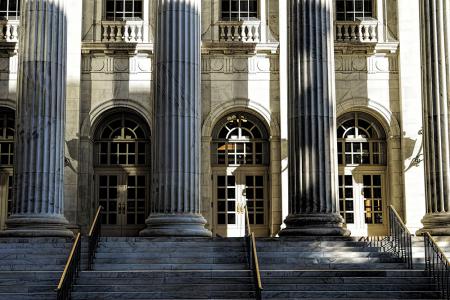 Criminal Defense Attorneys (Abogados) in Rockford, IL
Defending Clients in Criminal Cases throughout Northern Illinois and Southern Wisconsin
If you or a loved one is facing criminal charges, whether they are at the state or federal level, your best defense lies in retaining the services of an experienced and aggressive attorney. The advantages of having someone by your side who knows the criminal justice system and who will fight tooth and nail to protect your rights and advance your interests cannot be overstated. Experience is a key factor in the quality of service you will find from any attorney; it is especially important in a criminal case. Your freedom and future may on the line as well as huge financial penalties. If you are convicted, future career, educational, and other opportunities may be hampered by your criminal record. Aggressive prosecutors will often use all of their extensive resources to impose the harshest penalties available.
That is why we recommend that you contact a Criminal Defense Attorney Rockford IL at Vella & Lund, PC, as soon as possible. When it comes to criminal defense, we will fight tenaciously to help you achieve the most favorable outcome possible. Our firm has a reputation for excellence and we will apply all of our extensive legal experience, skills, and resources to an aggressive defense.
Criminal Defense Lawyer
We handle any type of criminal case, from simple misdemeanors involving traffic violations, shoplifting, domestic violence, resisting arrest, disorderly conduct, and more to serious state and federal felonies. Such felonies may involve drug offenses, including distribution and trafficking, sexual misconduct, white collar crimes, fraud, weapons charges, assault and battery, burglary, robbery, manslaughter, murder, and more.
Enlisting the aid of a Rockford criminal defense lawyer from our firm as soon as possible following an arrest and criminal charge is crucial. The sooner you have effective legal representation, the better your chances for a positive outcome. Our firm will begin investigating the charges and evidence against you. In some instances, we may be able to get charges reduced or dismissed in the early stages of a case, depending on the facts of the situation. In all cases, we will work diligently on your behalf.
Contact a Rockford criminal defense lawyer at the firm if you are facing misdemeanor or felony charges in northern Illinois today.