Frank Vella
Managing Partner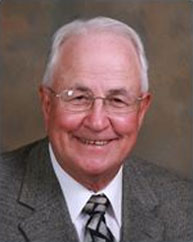 FRANK P. VELLA is the managing partner of Vella & Lund. He founded the firm in 1969. In his 40 years of practice, Mr. Vella has become a well-known figure throughout Illinois in the legal community.
He has successfully represented thousands of individuals in every aspect of the legal system, from murder to traffic, wrongful death to small claims, from reckless homicide to DUI, and everything in between.
During his four-decade career, Mr. Vella's clients have included corporations, business owners, politicians, doctors, and lawyers. However, it is the " average citizens" that has been the committed core of his extensive client base over the years.
Attorney Vella presently manages the law firm of eight attorneys with over 100 years of combined experience. The Vella & Lund support staff includes multiple interpreters to serve their extensive Hispanic client base.
Attorney Vella graduated from the College of Santa Fe. He received his law degree from Marquette University School of Law. He is the son-in-law of the late Zeke Giorgi. He has been joined in his practice by his sons, David and Andrew, and his wife Barbara Giorgi Vella.