Paul R. Vella
Attorney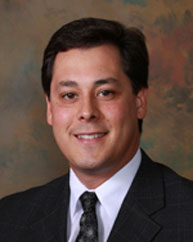 PAUL R. VELLA is an associate with the Vella & Lund, P.C. and has been with the firm since 1999. Since joining the firm he has successfully defended numerous individuals in Illinois and Wisconsin. Prior to joining the firm, he worked at the Winnebago County Public Defender's Office for several years.
Attorney Vella has handled numerous criminal cases and has successfully tried cases involving drugs, murder, reckless homicide, sexual abuse, juvenile matters, traffic and Driving Under the Influence.
Attorney Vella is licensed to practice in Illinois and Wisconsin, Federal Court, and in the Supreme Court of the United States.
Attorney Vella graduated Cum Laude from Northern Illinois Law School where he won the Francis G. Mays Award for the highest grades in the area of criminal law, procedure, and evidence.
He serves on the Northern Illinois University Law School Board of Visitors and is called upon to serve on various committees for the Law School.
He established the Paul R. Vella award at NIU Law School for the graduating student who has worked as a 711 for a public criminal law office and has the highest grades in the area of criminal law, evidence, and trial matters.