Andrew Vella
Attorney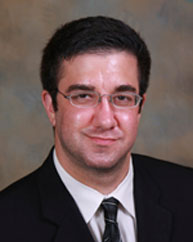 Andrew J. Vella is the newest associate at Vella & Lund, P.C. He has been with the firm since 2003 and has represented clients in a dozen counties throughout Northern Illinois.
Attorney Vella has successfully handled a variety of civil matters including divorce and paternity actions, real estate, contract law, foreclosure and eviction matters, trusts and wills, probate matters, bankruptcy, personal injury cases and also some criminal matters including DUI, and traffic offenses. Attorney Vella has obtained favorable settlements and judgments for his clients at both the Federal and State level.
In addition to being admitted to the Illinois State Bar, Attorney Vella is licensed to practice in front of the United States District Court for the Northern District of Illinois. He also serves as an arbitrator pursuant to the Illinois Supreme Court Rules governing the mandatory arbitration.
Prior to joining the firm Attorney Vella graduated from the Illinois State University with a bachelor's degree in Business Administration. He received his J.D. from Northern Illinois University.