Andrew Wilt
Attorney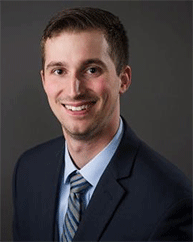 Andrew Wilt is a Rockford native who currently resides in Ogle County. He joined Vella & Lund P.C. in September, 2018.
Attorney Wilt obtained his bachelor's degree in Economics from Lawrence University, and obtained his J.D. from the Northern Illinois University College of Law, where he graduated Cum Laude and specialized in criminal law.
After graduation, Attorney Wilt worked as an Assistant State's Attorney in Ogle County where he handled traffic, misdemeanor and felony cases. Upon leaving the Ogle County State's Attorney Office, Attorney Wilt began practicing at the law firm Heyl, Royster, Voelker & Allen where he dealt with a variety of civil and criminal matters.
Attorney Wilt specializes in Traffic, DUI and Criminal Defense, and has significant litigation experience, both as a prosecutor and a defense attorney. He has tried numerous jury trials, bench trials, and motion hearings.