New Laws of 2019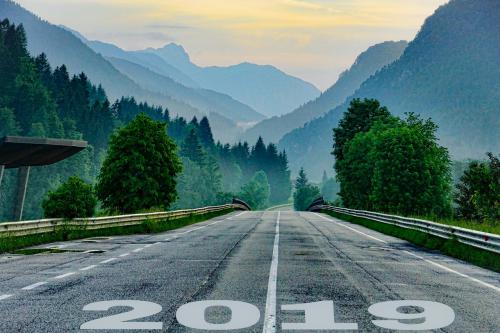 02-01-2019
New Year, New Laws. Are you familiar with some of the new laws that have/will take into effect in Illinois? Along with the ample amount of statues , this year about 253 laws will go into effect that range from gun control to new hunting clothes. Over the past two years, there was about 9,646 bills that were introduced by lawmakers and of those, about 1,268 of those bills were passed by both the Senate and the House (Gov. Bruce Rauner signed 1,044 of those bills into law).
Below are some of the laws that have gone into effect (or will be going into effect):
Waiting Period for Gun Purchases
SB 3256 requires a 72-hour waiting period for all gun purchases made in the state, including those made by nonresidents at Illinois State Police-recognized gun shows.
Flagging Dangerous Gun Owners
The so-called red flag law (HB 2354) allows relatives of a gun owner to petition a court to grant a form of restraining order should evidence prove that gun owner is a danger to themselves or others.
Active Shooter Safety Drills
All Illinois schools must conduct at least one law enforcement-led active shooter safety drill each year.
Hunters Can Wear Pink
HB 4231 states hunters may wear blaze pink or blaze orange during the firearm deer season and upland game season.
Help for Pets in Danger
Law enforcement officers may take temporary custody of pets that are suffering from extreme heat, cold or other life-threatening conditions.
Officer-Involved Shootings
All law enforcement agencies must adopt a written policy for the internal review of officer-involved shootings.
Ending 'Golden Parachutes'
SB 3604 eliminates severance packages for employees who have been fired for misconduct.
Expanding Protections
Companies doing business with the state of Illinois will be required to have a sexual harassment policy protecting workers.
No Jury Duty for New Moms
HB 5745 excuses nursing mothers from jury duty at their request.
Rear-Facing Car Seats
This new law seeks to ensure children are properly restrained and safe while traveling in cars.
Ban on Synthetic Marijuana
All synthetic cannabinoids will be illegal in Illinois if they are not approved by the U.S. Food and Drug Administration – or if they're misused.
Increasing Access to Treatments
Under the Emergency Opioid and Addiction Treatment Act, people with substance use disorders can get immediate access to outpatient treatment.
No Limits to Dual Credit Courses
High school students can take as many dual credit courses as they'd like starting in 2019.
Get Paid for Using Personal Devices for Work
If you're required to use your personal phone or computer for work, your boss will be required to have a reimbursement policy starting next year.
Safeguarding Against Stalking
Starting in 2019, stalking laws will be expanded to include social media.
Protecting Trafficking Victims
SB 3108 expands the protections available to sex trafficking victims and victims of involuntary servitude and labor trafficking.
Teaching Black History
All public universities and community colleges must offer a course that focuses on black history.
Celebrating US Route 66
To prepare for its 100th anniversary, HB 66 creates a 20-member Route 66 Centennial Commission to plan and coordinate events throughout the state.
Urban Agriculture Zones
HB 3418 allows local governments to provide incentives such as reduced water rates and utility fees and property tax abatements for farmers in urban agriculture zones, which can be established at the municipal or county level.
Call Vella Lund Law today and speak to any of our attorneys in Rockford, IL if you have any questions about any of the new laws that are being put in place here in 2019!
Source:
19 New Laws to Know in 2019
---
Posted In:
2019 New Laws
-